Improve your game at our intermediate clinics
Under the guidance of ACD (previously level 4) coach and Curl BC coaching course conductor Chris Summers, VCC is offering a series of intermediate curling clinics on Saturdays from 4:50 pm to 7:50 pm at the Marpole Curling Club. The clinics are one hour off ice and two hours on ice. VCC staff coaches will be working with groups of eight or fewer curlers on each sheet. Click on the links below for more information and registration:
Saturday, Dec. 2 : Clinic One - Set Up, Drive and Slide (delivery mechanics part 1)
Saturday Dec. 16: Clinic Two - Releases and Weight Control (delivery mechanics part 2)
Saturday, Jan. 13: Clinic Three - Everything You Wanted to Know About Being a Sweeper (including skips!)
Toe dip offered on shoes over the Christmas break
VCC is offering a Tuff Toe application on your trailing foot shoe over the Christmas break. Leave your shoe off at the pro shop by Monday, Dec. 18 and it will be ready for pick up on Friday, Dec. 29. Cost is $40 including taxes.
.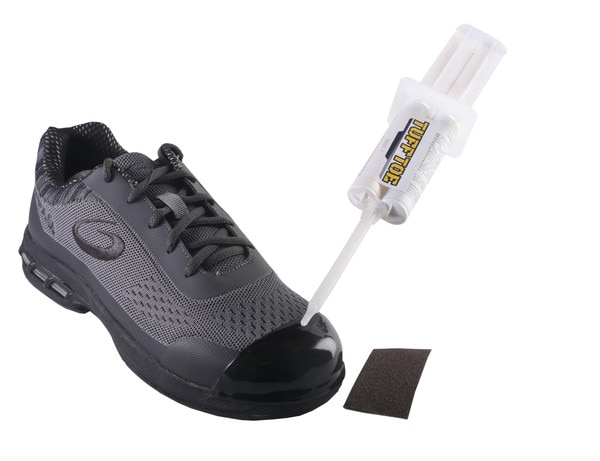 Team Prade wins Harvest Bonspiel
The annual Harvest Bonspiel was held on the Oct. 27-29 weekend with a full field of 32 teams. Event winners and pictures are shown below.
A event winners
Team Prade, left to right: Floyd Bardell, Brian Cole, Patrick Prade
B event winners
Jeepers Sweepers, left to right: Brant Amos, Jeffrey Hernaez, J.R. Hammond, Reg Krake
C event winners
The Leftovers, left to right: Shawn Courtorielle, Adam Tumilson, Michael Miceli, Yves Moisan
D event winners
Team McKenzie, left to right: Koen Hampshire, Felix Lau, Taj McKenzie, Nolan Blaeser
Clancy Grandy team 18th in world rankings
The Clancy Grandy team that practices out of Vancouver CC hasn't had the same strong start to the season they had last year, but they are still the top BC team on the world women's team rankings, sitting at 18th. They have qualified in three of the five cashspiels they have entered so far this season. Click here to view their results. Click here for the team's Facebook page. As the defending champions, the Grandy team gets an automatic berth in the BC Scotties, Jan. 23-28 in Esquimalt.
VCC teams in Victoria for the Island Shootout
Three VCC men's teams have formed this season to compete on the provincial cash spiel circuit with an aim to qualify for the BC men's championship. Teams skipped by Trevor Ritchie, Jeff Guignard and Jeff Berg were at the Island Shootout in Victoria, Nov. 10-13. None of the VCC teams qualified for the playoffs but the Guignard team did reach a qualifying game. The Jason Montgormery team from Victoria won, their second BC cash spiel win of the season.